Two Free NWS Summer Concerts!! 
Don't let the rain hamper your enjoyment of these events.  We got you covered!  In the event of inclement weather, our concert will be at the UNO Strauss Performing Arts Center (PAC). Check for notifications on local radio and TV stations after 2 PM on the day of the event.
NWS 2013-2014 Event Reminder Card
John Philip Sousa Band Concert
Sunday, April 21. 2013
Sousa Flyer
Admission: Adults $10 – Students & Seniors (55+) $5 – Under 12 free
The concert featured a special guest conductor,  Robert E Foster.
Robert E. Foster, Professor of Music Education and Music Therapy at the University of Kansas, where he served as Director of Bands for 31 years. Foster is President of the John Philip Sousa Foundation.
KMTV3-Action 3 News Station
Thursday, Apr 18, 2013 met with Associate Director of the Nebraska Wind Symphony, Keith Davis, and learned about its upcoming musical event! This event will feature guest conductor Robert Foster, appearing as John Philip Sousa!
http://www.omahamorningblend.com/videos/203010381.html
We need your assistance!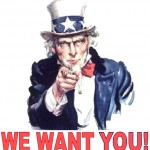 Sousa concerts feature great music that are real crowd-pleasers, but that comes with a significant expense.   We would greatly appreciate your financial support to assist us with expenses for the guest conductor, a special venue for the concert and related promotion.  Your financial contribution is tax deductible and would enable us to provide this outstanding concert band programming to the greater Omaha community. Any donation amount will be accepted. Donations can be made directly to the Nebraska Wind Symphony.
NWS to Perform at 52nd Annual NSBA Convention!
The NWS was selected to perform at the 52nd Annual Nebraska State Bandmasters Association (NSBA) Convention. The NSBA is scheduled to perform, Saturday, March 2, 2103 at 11:30 am, University of Nebraska-Lincoln at the Kimball Recital Hall (KRH) 11th & R St. 2013 NSBA Convention
Our Feb 10, 2013 Colors & Contrasts featured the Heartland Community Flute Choir and Area Middle School All-Star Flutes.
Download a full color flyer NWS Feb 2
36th Concert Season Schedule (2012-2013)
NWS Formal Concert Series
Sunday, November 11, 2012 3PM UNO Strauss Performing Arts Center
Sunday, February 10, 2013 3PM UNO Strauss Performing Arts Center
Sunday, April 21, 2013 3PM Benson High School 5120 & Maple St
NWS Community Concert Performances
Thursday, November 22, 2012 "Holiday Lights"
Holland Performing Arts Center, 12th & Douglas St
Saturday, March 2, 2013  52nd Annual NSBA Convention
University of Nebraska-Lincoln at 11:30 am
Kimball Recital Hall (KRH), 11th & R St.
Saturday, May 4, 2013 University of Nebraska Medical Center (UNMC) Graduation
Ralston Arena, 7300 Q St, Ralston, NE
NWS Summer Concert Series
Stinson Park Concert at Aksarben Village
Sunday, June 30, 2013
7 PM NWS Swingtones Performs
8 PM NWS Concert Band
67th & Center
Omaha, NE 68106
Annual 4th of July Concert
Thursday, July 4, 2013
Chalco Hills Recreation Area
6 PM NWS Swingtones Performs
7 PM NWS Concert Band
156th St & Giles Road
Omaha, NE 68138 (LaVista)
For information on prior season concerts see our Concert Season page.