Become an
NWS fan
and receive up to date information on our upcoming events.
Music Director, Larry MacTaggart will be on sabbatical for this season.
All concerts will be under the direction of Visiting Music Director, Josh Kearney.
Sunday, October 20, 2019 – Fall Concert
"NWS Spooktacular" – 3PM
with Dr. Jared Staub, Guest Conductor
Omaha Conservatory of Music, 7023 Cass St, Omaha, NE
We invite you to join Visiting Music Director Dr. Joshua Kearney and Associate Music Director Keith Davis for the Wind Symphony's frightfully fun NWS  Spooktacular. Audience members will cackle with sheer delight upon being treated to the gleefully eerie sounds of the Halloween season. In addition to works by many of the country's best composers for concert band, the NWS will present the world premiere of  Associate Music Director Keith Davis's newest transcription for band, Pyotr Tchaikovsky's Cossack Dance from the opera Mazeppa. Joining the Nebraska Wind Symphony as a featured guest conductor will be Dr. Jared Staub, Director of Bands at Grand Rapids Community College.
This family-friendly event promises to be delightfully otherworldly!
Tickets: $10-Adults; $5-Seniors/Students; Free-Children under 12
Purchase advanced tickets online or at the door the day of the concert starting about 45 minutes before the concert.


Sunday, December 8, 2019 – Holiday Concert
"HOmaha for the Holidays" – 3PM
featuring Dr. Marie Rubis Bauer, Organ
UNO Strauss Performing Arts Center, 60th and Dodge, Omaha, NE
Sunday, February 16, 2020 – Winter Concert
"In Two Places"- 3PM
Featuring the NWS Middle School All-Star Saxophones and Dr. Patrick Brown, saxophone
Omaha Conservatory of Music, 7023 Cass St, Omaha, NE
Sunday, April 5, 2020 – Spring Concert
"Song and Dance"  – 7PM
Featuring Dr. Kristin Jonina Taylor, Piano
UNO Strauss Performing Arts Center, 60th and Dodge, Omaha, NE
Free Summer Concerts
Nebraska Wind Symphony and the NWS Swingtones
Sunday, June 28, 2020 – 6PM – St Robert Bellarmine, 11802 Pacific St, Omaha, NE
Friday, July 3, 2020 – 6PM – SumTur, 11691 S 108th St, Papillion, NE
---
See and listen to our salute to Women of the Military

---
Larry MacTaggart Receives NSBA Distinguished Service Award
The Nebraska State Bandmasters Association (NSBA) awarded the Duane Johnson Distinguished Service Award to NWS Music Director, Larry MacTaggart in March 2019.  This award is given by the NSBA Executive Board to individuals who have helped make "Better Bands for Nebraska".  The award is designated in honor and recognition of  Duane E. Johnson and the many invaluable contributions he made to bands of Nebraska.
Other 2019 recipients of this award were Tom Jaworski (Retired, Adams Central Public Schools) and Joanie Mathis (Omaha Symphony).
Congratulations Larry!
---
Thank you for your support of NWS through Omaha Gives!
Thank you for supporting NWS during Omaha Giveson May 22, 2019. 36 generous donors gave a total of $2,725!  We are so thankful for this support.  It will help us continue to make music joyfully in the greater Omaha area during the coming season.
---
Hey Nebraska Wind Symphony Fans!
For information on all of our concerts see our 2018-2019 Concert Season page.
Don't miss another exciting concert!
Become a fan and receive information and reminders about our upcoming events.
---
NWS Memorial Scholarship News
2020 NWS Concerto/Scholarship Competition  award amount is $1,000.
2020 application period begins in January 2020.
Congratulations to Nestor Pelayo, euphonium, for being selected the 2019 scholarship winner! Nestor performed his solo work, The Yellow Rose of Texas, at our July 4th, 2019 concert.
Visit our scholarship page for additional details.

---
We Couldn't Do This Without You!
NWS relies on financial support from its playing members, concert patrons, and businesses and individuals from around the Omaha metropolitan area.  These gifts help us to pay for rehearsal and concert space, music director and other staff salaries, new music purchase and rental, performance rights, insurance, replacement equipment, and so many other things.
Please consider providing your financial support of NWS through one or more of these methods:
– Direct Financial Donation
– Concert Series Sponsorship
– Program Advertisement Purchase
– Omaha Gives
– Donation Programs like  AmazonSmile; Giving Assistant; TAGG (Together a Greater Good)
Thank you for your past and future support!

---
Have you liked us on Facebook?
Get the latest updates on concerts, plus much more…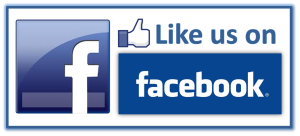 Check us out on InstaGram

too!
---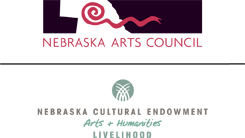 with the support of the Nebraska Arts Council and the Nebraska Cultural Endowment