Become an
NWS fan
and receive up to date information on our upcoming events.
---
Spring Concert – Ladies Day
Sunday, April 14, 3PM
Elkhorn South High School,
20303 Blue Sage Pkwy

Featuring:
Analynn Fassler, Marimba
NWS Memorial Scholarship Winner – Nestor Pelayo, euphonium – UNL
Emcee/Narrator:  Jennifer Griswold
Guest Conductors:
Dr. Karen Fannin, Director of Bands, University of NE-Omaha
Dr. Michelle Blufford, Director of Bands, Elkhorn South High School
Chris Tucker, Director of Bands, Gretna High School
Lauren Milbourn, Assistant Director of Bands, Millard South High School
---
Larry MacTaggart Receives NSBA Distinguished Service Award
The Nebraska State Bandmasters Association (NSBA) awarded the Duane Johnson Distinguished Service Award to NWS Music Director, Larry MacTaggart in March 2019.  This award is given by the NSBA Executive Board to individuals who have helped make "Better Bands for Nebraska".  The award is designated in honor and recognition of  Duane E. Johnson and the many invaluable contributions he made to bands of Nebraska.
Other 2019 recipients of this award were Tom Jaworski (Retired, Adams Central Public Schools) and Joanie Mathis (Omaha Symphony).
Congratulations Larry!
---
New Staff Position –
Concert Production Manager –
Accepting Applications
NWS is expanding our part-time staff.  The concert production manager plays a key part in the operational planning and coordination of each concert.
We are accepting applications until April 19, 2019.
See our Staff Openings page for the complete job description and details for how to apply.
---
42nd Concert Season – 2018-2019
Sunday, October 28, 2018 – "Classics Old and New" – 3PM at Omaha Conservatory of Music
Thursday, November 22, 2018 – "Making Seasons Bright" – 7PM at Holland Center
Sunday, February 10, 2019 – "Spotlight" – 3PM at Benson High School
Sunday, April 14, 2019 – "Ladies Day" – 3PM at Elkhorn South High School
Free Summer Concerts
Nebraska Wind Symphony with the NWS Swingtones
Sunday, June 9, 2019 – 6PM – Capitol District – 1022 Capitol Ave
Sunday, June 23, 2019 – 6PM – St. Robert Bellarmine – 11802 Pacific St
Thursday, July 4, 2019 – 6PM – SumTur Amphitheater – 11691 S. 108th St
---
Thank You for Supporting NWS through Omaha Gives!
Omaha Gives is on May 22, 2019.  Please plan on participating in support of NWS and many other nonprofits in the greater Omaha area.
A big Thank You! to the 42 donors who gave $3400 in support of NWS during Omaha Gives 2018. These donations help us to continue to provide affordable concerts of great music to music lovers across the metro area.  We hope to see you at any or all of our upcoming events.
---
Hey Nebraska Wind Symphony Fans!
For information on all of our concerts see our 2018-2019 Concert Season page.
Don't miss another exciting concert!
Become a fan and receive information and reminders about our upcoming events.
---
Calling All Young Musicians!
2019 NWS Concerto/Scholarship Competition
The scholarship award amount has been increased to $1,000 in 2018.
2019 application period has ended.  Scholarship winner selection is in progress.
Congratulations to Sam Kalhorn, trumpet, for being selected the 2018 scholarship winner! Sam performed the 3rd movement of the Hummel Trumpet concerto at our Spring concert.
Visit our scholarship page for additional details.

---
We Couldn't Do This Without You!
NWS relies on financial support from its playing members, concert patrons, and businesses and individuals from around the Omaha metropolitan area.  These gifts help us to pay for rehearsal and concert space, music director and other staff salaries, new music purchase and rental, performance rights, insurance, replacement equipment, and so many other things.
Please consider providing your financial support of NWS through one or more of these methods:
– Financial Donation
– Program Advertisement Purchase
– Omaha Gives
– Donation Programs like  AmazonSmile; Giving Assistant; TAGG (Together a Greater Good)
Thank you for your past and future support!

---
Have you liked us on Facebook?
Get the latest updates on concerts, plus much more…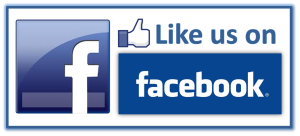 Check us out on InstaGram

too!
---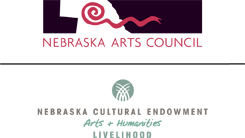 with the support of the Nebraska Arts Council and the Nebraska Cultural Endowment