Fall Concert – Sunday, October 24, 2021 – 7:30PM
The Nebraska Wind Symphony presents the first concert of our 45th season on Sunday, October 24th at 7:30 PM at the Strauss Performing Arts Center on the campus of the University of Nebraska-Omaha. This is our first indoor performance of the full concert band since the start of the pandemic.
NWS performs under the direction of Music Director Dr. Joshua Kearney.
NWS will premiere "Hive", composed by Keith Davis as a commission by the NWS. Additionally, the concert will feature a Pre-Premiere of "Planet B", a consortium piece which NWS participated in by Catherine Likhuta, and "Meridian" by Ola Gjelio, featuring guest artist Dr. Kristín Jónína Taylor, Assistant Professor of Piano, University of Nebraska at Omaha.
View the flyer for this concert.
Tickets are $10 for seniors, $15 for adults. Free for all students and children under 12.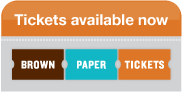 Per University of Nebraska at Omaha policy, masks and distancing between family/audience units are required. There will be sanitizers and masks available in the lobby prior to the performance.
45th Concert Season Schedule
The Nebraska Wind Symphony is embarking on its 45th concert season.  Because the covid situation remains a large concern, our concert schedule planning has been very difficult.  Band rehearsals begin September 20th to prepare for our Fall and Holiday Concerts.
Current schedule for formal concerts:
Fall concert – Sunday, October 24 – 7:30PM,  UNO Strauss Performing Arts Center
NMEA Concert – Thursday, November 18 – 4PM at the Lied Center for Performing Arts, Lincoln, NE
Holiday Concert – Sunday, December 12 – time pending – UNO Strauss Performing Arts Center
Winter Concert – Sunday, February 20 – featuring Middle School All-Stars – time and location pending
Spring Concert – Sunday, April 10 – time and location pending
Summer concert schedule:
Sunday, June 12
Sunday, July 3
---
We Couldn't Do This Without Your Support!
NWS relies on financial support from its playing members, concert patrons, and businesses and individuals from around the Omaha metropolitan area.  These gifts help us to pay for rehearsal and concert space, music director and other staff salaries, new music purchase and rental, performance rights, insurance, replacement equipment, and so many other things.
Consider providing your financial support of NWS through one or more of these methods:
– Direct Financial Donation
– Concert Series Sponsorship
– Program Advertisement Purchase
– Omaha Gives
– Donation Programs like  AmazonSmile; Giving Assistant; TAGG (Together a Greater Good)
Thank you for your past and future support!
---
NWS July 4th Concert


– Sunday, July 4, 5PM at the Capitol District
The Nebraska Wind Symphony, Omaha's Community Concert band presented a rousing patriotic band concert at the Capitol District, 1022 Capitol Ave, in downtown Omaha. Conducted by Dr. Joshua Kearney and Associate Music Director, Keith Michael Davis, the band played music by Sousa, Bagley, Schuman, and others plus a medley of songs made popular by the group Deep Purple! Student piccoloist Catherine Boese joined Christie Beard, professor of flute and piccolo at the University of Nebraska at Omaha on a piccolo duet.  Guest conductors Ben Coatney and Cassandra Rathman directed the band in works by Fred Allen and Henry Fillmore. Local author James Rees narrated A Jefferson Portrait.
Feel free to review the full program.This 5pm concert was free to the public. 
NWS and Omaha Area Youth Orchestra (OAYO)
– Sunday, June 13, 3PM at SumTur Amphitheater
The Nebraska Wind Symphony presented our first full band NWS concert in over a year! On June 13 at 4:00pm, the Nebraska Wind Symphony and the Omaha Area Youth Orchestras (OAYO) under the direction of Aviva Segall collaborated on an exciting performance at the SumTur Amphitheater (11691 S 108th St, Papillion, NE 68046).
See the flyer for this event.
View the concert program.

The concert featured the immensely talented performers of OAYO joined by select musicians from the Nebraska Wind Symphony on works by Beethoven, Brahms, Armbrust, and others. Additionally, NWS Music Director, Dr. Joshua Kearney, guest conducted OAYO in  a new cinematic work by OAYO alumnus Lee Armbrust.
Following intermission, the Nebraska Wind Symphony presented a rousing full band concert conducted by Dr. Joshua Kearney and Associate Music Director, Keith Michael Davis, featuring the music of Sousa, Bagley, Schuman, and others plus medleys of music by Deep Purple and the music from the Wizard of Oz! Guest conductors Ben Coatney and Cassandra Rathman directed the band in works by Fred Allen and Henry Fillmore.
NWS Live – Outdoor Concert, April 25 – 4PM – St Robert's
The Nebraska Wind Symphony presented an outdoor concert featuring our wind and percussionists in four smaller chamber ensembles plus the combined group  playing two selections to close the concert. We performed a variety of music composed or arranged for "flex" instrumentation.  "Flex" music are selections that can be played by any number and combination of instruments. This is one way that instrumental music has been adapted to work within the constraints of the pandemic.  The concert also featured guest trumpet soloist, Jason Johnson.
Check out the program.
NWS returned to in-person rehearsals on March 22 at OCM to prepare for the concert.  We continued to follow the guidelines for performance including physical distancing, wearing masks while we play, masking our instruments, limited time within the enclosed space, and extra sanitation.
---
Giving Tuesday – November 30, 2021
Do Good Days – May 10-12,2022

SHARE Omaha is again sponsoring days dedicated to meeting the cash needs of nonprofits in our community.  The Do Good Days also help them focus on volunteer and item needs.  It's all happening at SHAREomaha.org.  Check back here to find out more about how to help NWS during each of these events.
Check out NWS's ShareOmaha Profile Page  for additional info about NWS.

---
How did NWS cope with Covid to begin 2021?
We started the year with a series of Monday night Zoom sessions for playing members featuring these  opportunities.
Zoom Music – We our commissioned Associate Director and Composer, Keith Davis, to write a piece that can be performed by our members over Zoom.  There is a lag in all of these interactive platforms that make group music performance a real challenge.  We're giving this a shot and plan to record Keith's piece to show others one way real-time music can be accomplished.
Happy Hour – We did a bit of socializing.  Took time to talk about things we all were doing and shared in a few online games.
NWS Seminars – Josh Kearney and Alex Wewel arranged for guest speakers to talk about music making in this time of covid.  We explored how science is being leveraged to help us play together safely and other things that are happening around the US and elsewhere.  We also watched a movie with a studio musician who commented about how the music was incorporated and help emphasize the story.
---
NWS Holiday Artwork by Jeff Koterba
The Nebraska Wind Symphony  commissioned national award winning and Omaha cartoonist Jeff Koterba to create an original 11" x 17" work of art to reflect the themes of "2020", "winter holiday", and "Nebraska Wind Symphony".
Thanks to our fans and playing members for supporting us through your donations towards chances for this artwork.  NWS received over $900 in donations!
Music Director, Josh Kearney, completed the  live raffle drawing on January 2, 2021.  The winner of the artwork was Jenny Holtz, a former NWS flutist. Congratulations Jenny!
Thank you all for your continued support of the Nebraska Wind Symphony and we wish everyone a happy and much improved 2021!
Here is a cool time-lapse video showing Jeff create this holiday-themed artwork. Watch the master at work and get a look at the final product at the end.
Do you enjoy Mr. Koterba's work as much as we do? If so, consider supporting Jeff on Patreon at https://www.patreon.com/jeffreykoterba.
---
Virtual Holiday Band Concert,

December 23, 2020
NWS went virtual for our 2020 Holiday concert!  We divided into 5 smaller chamber groups so we could meet requirements of physical distancing.  Other research-based safety measures have made our safe rehearsals possible. Our concert premiered on December 23, 2020 at 6PM on the NWS YouTube channel.  Please check out all of your Holiday favorites in some exciting arrangements for mixed instruments. 
Check out our promotional video: https://www.youtube.com/watch?v=4e70p6y-CL4
Fall Mini Concert – Saturday, October 17, 2020 – 3:30PM – FREE!

We've learned a lot of things with Covid-19 including the need to adapt.  Weather for Sunday: Not very nice.  Saturday? Perfect for being outside and enjoying good music.  So, we decided to reschedule our concert to Saturday, October 17 at 3:30PM, still outside, at St. Robert Bellarmine Catholic Parish, 11802 Pacific Street.  We explored some of the finest music for small and chamber ensembles written over the past 250 years – including many works composed in recent months. The concert was free and open to the public.
We organized three small groups of mixed instruments for this performance.  Program included: Partita No. IV for winds by Georg Druschetzky, John Mackey's new work entitled
Let Me Be Frank With You and his beautiful arrangement of Sheltering Sky for small ensemble, Frank Ticheli's In C-Dorian inspired by Terry Riley's landmark piece In C, Julie Giroux's small ensemble version of Our Castaways, Giovanni Santos' exciting Rattlesnake Blues, selections from Roger Zare's Three Ostinatos, and Louis Panella's uplifting American Red Cross March.
---
NWS Virtual Performance – Earth Song by Frank Ticheli
Earth Song was chosen for its deeply meaningful words and sentiment during this difficult time. Ticheli wrote the poem and then set it to music.  He adapted the wind ensemble edition of Earth Song from his own original choral setting.
Regarding this work, Ticheli writes:
"Earth Song is one of only a few works that I have composed without a commission. Instead, it sprung out of a personal need during a time when so many in this country, including myself, were growing disillusioned with the war in Iraq. I felt a strong impulse to create something that would express my own personal longing for peace. It was this longing which engendered the poem's creation. I knew I had to write the poem myself, partly because it is not just a poem, but a prayer, a plea, a wish – a bid to find inner peace in a world that seems eternally bent on war and hatred. But also, the poem is a steadfast declaration of the power of music to heal. In the end, the speaker in the poem discovers that, through music, he is the embodiment of hope, peace, the song within the Song."
This is the poem:
Sing, Be, Live, See…
This dark stormy hour, The wind, it stirs. The scorched earth cries out in vain:
O war and power, You blind and blur. The torn heart cries out in pain.
But music and singing Have been my refuge, And music and singing Shall be my light.
A light of song Shining strong: Alleluia!
Through darkness, pain and strife, I'll Sing, Be, Live, See…
Listen and enjoy: https://youtu.be/N0NJOqBvrLI.
Stay up to date with the Nebraska Wind Symphony by visiting us on Facebook, Twitter, and Instagram at the pages below.
Facebook: https://www.facebook.com/NebraskaWinds/
Twitter: https://twitter.com/NebraskaWinds 
Instagram: https://www.instagram.com/NebraskaWinds/
---
A Different Kind of Music by NWS Playing Members
In 1952, noteworthy American composer John Cage conceptualized a work that changed the landscape of music composition: 4'33" (read four minutes and thirty-three seconds or simply four thirty-three). In 4'33", audience members and performers sit in a performance space and make no sound – there is only silence. The piece was premiered in the Maverick Concert Hall in the middle of a forest near Woodstock, New York.
The soundtrack was provided by participating playing members of the Nebraska Wind Symphony. They recorded their surroundings during the time of COVID-19. These recordings have been layered to create a soundscape and paired alongside still photos of our home – Nebraska. Though the video is four minutes and forty-two seconds in length, the audio track supplied is exactly 4'33".
Check back as additional tracks will be layered for future iterations of this project along with updated photographs.
May 15, 2020 video

May 1, 2020 video – https://youtu.be/PgUQ-FujorA
April 13, 2020 video – https://youtu.be/VfDAMCzxFZM
---
We welcome  Dr Joshua Kearney as our new  Music Director!    Josh is Director of Athletic Bands at the University of Nebraska at Omaha.  He brings a lot of enthusiasm and a love for all different kinds of music for concert band.  Please join us in welcoming Josh!
Our former Music Director, Larry MacTaggart has decided to not return in our upcoming 2020-2021 season so he can commit more time to writing music and other interests.  We thank Larry for his service to the Nebraska Wind Symphony for 5 years and wish him well.  We are looking forward to playing more of Larry's original music for concert band.
---
Hey Nebraska Wind Symphony Fans!
For information on all of our concerts see our 2020-2021 Concert Season page.
Don't miss another exciting concert!
Become a fan and receive information and reminders about our upcoming events.
---
NWS Memorial Scholarship News
2020 NWS Concerto/Scholarship Competition  award amount is $1,000.
2020 application period has ended.
Congratulations to Kendall Wooden for being selected the 2020 scholarship winner! Plans are in place for Kendall to perform with NWS at an upcoming concert.  Read more about Kendall and our other scholarship winners at our scholarship recipients page.
Visit our scholarship page for additional details about the NWS Scholarship.
---
---
Larry MacTaggart Receives NSBA Distinguished Service Award
The Nebraska State Bandmasters Association (NSBA) awarded the Duane Johnson Distinguished Service Award to NWS Music Director, Larry MacTaggart in March 2019.  This award is given by the NSBA Executive Board to individuals who have helped make "Better Bands for Nebraska".  The award is designated in honor and recognition of  Duane E. Johnson and the many invaluable contributions he made to bands of Nebraska.
Other 2019 recipients of this award were Tom Jaworski (Retired, Adams Central Public Schools) and Joanie Mathis (Omaha Symphony).
Congratulations Larry!
---
Sign Up and become an NWS fan  to receive the latest information on our upcoming events.
Have you liked us on Facebook?
Get the latest updates on concerts, plus much more…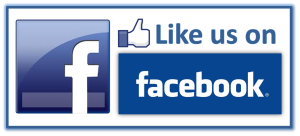 Check us out on InstaGram

too!
---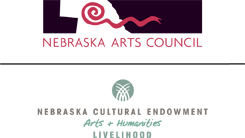 with the support of the Nebraska Arts Council and the Nebraska Cultural Endowment