Fall Concert – Sunday, October 16, 2022 – 3PM
The Nebraska Wind Symphony presents the first concert of our 46th season on Sunday, October 16th at 3:00 PM at the Strauss Performing Arts Center on the campus of the University of Nebraska-Omaha.   This concert is under the direction of Visiting Music Director, Dr. Joshua Roach. You can read about Dr. Roach on our staff pages.
The music for this concert revolves around the rising sun.  Selections performed are by Frank Ticheli, Katahj Copley, Julie Giroux, Kenneth Alford, Dwayne Milburn, Joni Greene, Josh Roach, and Cait Nishimura. 
Get the flyer for this concert.
Tickets are $10 for seniors, $15 for adults. Free for all students and children under 12.  Box office opens about 40 minutes before the concert.  Advance tickets may be purchased online.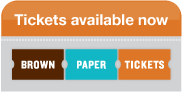 Dr. Joshua Roach, NWS Visiting Director for Fall 2022 Concert
NWS Music Director, Dr. Joshua Kearney, is undertaking some new obligations at the University of Nebraska at Omaha.  This is resulting in his need to step away from the NWS for the first concert cycle of our 46th concert season.  NWS is pleased to welcome Dr. Joshua Roach as Visiting Music Director for our first concert cycle, our Fall 2022 concert.  See our Staff page to find out more about all of our other staff members.
---
46th Season Concert Dates
Fall Concert – October 16, 2022 – 3PM – UNO Strauss PAC – 3PM tentative
Holiday Concert – "Making Spirits Bright" – November 24, 2022 –  7PM-  Holland Center
Winter Concert – February 19, 2023 – 3PM –  "Middle School All-Stars"  – UNO Strauss PAC
Spring Concert – April 16, 2023 – 7:30PM – UNO Strauss PAC 
UNMC Commencement – May 6, 2023 – tentative
Summer Concert – June 11, 2023 – location and time TBD
July 4th Concert – July 2, 2023 – location and time TBD
---
We Couldn't Do This Without Your Support!
NWS relies on financial support from its playing members, concert patrons, and businesses and individuals from around the Omaha metropolitan area.  These gifts help us to pay for rehearsal and concert space, music director and other staff salaries, new music purchase and rental, performance rights, insurance, replacement equipment, and so many other things.
Consider providing your financial support of NWS through one or more of these methods:
– Direct Financial Donation
– Concert Series Sponsorship
– Program Advertisement Purchase
– ShareOmaha's Giving Tuesday
– Donation Programs like  AmazonSmile; Giving Assistant; TAGG (Together a Greater Good)
Thank you for your past and future support!
---
Hey Nebraska Wind Symphony Fans!
For information on all of our concerts see our 2022-2023 Concert Season page.
Don't miss another exciting concert!
Become a fan and receive information and reminders about our upcoming events.
---
Do Good Days
SHARE Omaha sponsors days dedicated to meeting the cash needs of nonprofits in our community.  The Do Good Days also help them focus on volunteer and item needs.  It's all happening at SHAREomaha.org.  Check back here to find out more about how to help NWS during each of these events.
Check out NWS's ShareOmaha Profile Page  for additional info about NWS.
---
Spring Concert – Sunday, April 10 – 7:30PM
This concert was at UNO's Strauss Performing Arts Center on Sunday, April 10. Please join us for an evening of excellent music! Our concert program included two pieces arranged by guest conductor Dr. Jay Gilbert, Professor of Music and Director of Bands at Doane University. We feature Kendall Wooden, our 2020 NWS Scholarship Winner, on Marimba. The concert also includes the consortium premiere of Zoom by Scott Boerma and the epic Give Us This Day by renown composer David Maslanka. 
View the concert program.
Concert hall doors open about 30 minutes before the concert.  
Tickets are $10 for seniors, $15 for adults. Free for all students and children under 12.
The Box Office opens about 45 minutes before the concert. 
You can purchase tickets online ahead of time as well.
View and/or download the flyer for this event.
For information about our other concerts, see the 2022 Concert Season page.
---
How did NWS cope with Covid in 2021?
We started the year with a series of Monday night Zoom sessions for playing members featuring these  opportunities
Zoom Music – We our commissioned Associate Director and Composer, Keith Davis, to write a piece that can be performed by our members over Zoom.  There is a lag in all of these interactive platforms that make group music performance a real challenge.  We're giving this a shot and plan to record Keith's piece to show others one way real-time music can be accomplished.
Happy Hour – We did a bit of socializing.  Took time to talk about things we all were doing and shared in a few online games.
NWS Seminars – Josh Kearney and Alex Wewel arranged for guest speakers to talk about music making in this time of covid.  We explored how science is being leveraged to help us play together safely and other things that are happening around the US and elsewhere.  We also watched a movie with a studio musician who commented about how the music was incorporated and help emphasize the story.
See more on our 2020-2021 Concert Season page.
---
NWS Memorial Scholarship News
2022 NWS Concerto/Scholarship Competition  amounts of $1,000 and $500 will be awarded. See the scholarship page for additional details about the NWS Scholarship and how to apply.
2022 application period has ended and applications are being evaluated.
Congratulations to our 2022 scholarship winners;  Paige Michaud and Seh Na Mellick!  Read more about our scholarship winners  by visiting our scholarship recipients page.
---
---
Sign Up and become an NWS fan  to receive the latest information on our upcoming events.
Have you liked us on Facebook?
Get the latest updates on concerts, plus much more…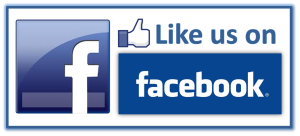 Check us out on InstaGram

too!
---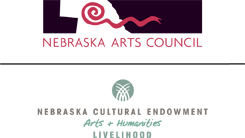 with the support of the Nebraska Arts Council and the Nebraska Cultural Endowment