Become an
NWS fan
and receive up to date information on our upcoming events.
Omaha Gives, Wednesday, May 23, 2018



Help support NWS in our mission to bring great concert band music to the Greater Omaha Area.  Your donation can help us fund the purchase of new percussion equipment, host and present the first ever Community Band Festival of the Midlands, and more.
A big Thank You! to the 33+ donors who gave $2440 in support of NWS during Omaha Gives 2017. These donations help us to continue to provide affordable concerts of great music to music lovers across the metro area. 
---
41st Concert Season – 2017-2018
Free

Summer Concerts
Nebraska Community Band Festival – FREE EVENT
Saturday, June 30, 2018
Midtown at Turner Park, 30th and Dodge
We had an idea. How about gathering several outstanding community bands from across the Midland, all in one place, for a great afternoon of music?
Join us for the first ever Community Band Festival of the Midlands, June 30 at Midtown Crossing's Turner Park from noon to 8PM.
The Festival will include eight wind and percussion ensembles from eastern Nebraska and western Iowa.  Each group will play about 40 minutes, leading up to a mass performance of Sousa's "The Stars and Stripes Forever."
Please contact us or give a donation to help fund this event.
For more information, see our Community Band Festival page.
---
4th of July Celebration – FREE EVENT
Wednesday, July 4, 2018 – 6PM
with the NWS Swingtones Big Band
Chalco Hills Recreation, S 154th St and Giles Road
---
Hey Nebraska Wind Symphony Fans!
For information on all of our concerts see our 2017-2018 Concert Season page.
Don't miss another exciting concert!
Become a fan and receive information and reminders about our upcoming events.
2018-2019 Concert Season
Sunday, October 28, 2018 – 3PM at OCM – "Classics Old and New"
Thursday, Novemer 22, 2018 – 7PM at Holland Center – "Making Seasons Bright"
Sunday, February 10, 2019 – 3PM at OCM – "Spotlight"
Sunday, April 14, 2019 – 3PM at OCM – "Ladies Day"
---
Calling All Young Musicians!
2019 NWS Concerto/Scholarship Competition
The scholarship award amount has been increased to $1,000 in 2018.
2019 application period will begin in January 2019. Congratulations to Sam Kalhorn, trumpet, for being selected the 2018 scholarship winner! Sam performed the 3rd movement of the Hummel Trumpet concerto at our Spring concert.
Visit our scholarship page for additional details.

---
Thank You! for your Financial Support
NWS relies on financial support from its playing members, concert patrons, and businesses and individuals from around the Omaha metropolitan area.  These gifts help us to pay for rehearsal and concert space, music director and other staff salaries, new music purchase and rental, performance rights, insurance, replacement equipment, and so many other things.
Gifts this past year in memory of/honor of someone special have allowed us to increase our annual scholarship award to $1,000.  Thank you for helping us support young instrumentalists!
Please consider providing your financial support of NWS through one or more of these methods:
– Financial Donation
– Program Advertisement Purchase
– Omaha Gives
– TAGG (Together a Greater Good)
Thank you for your past and future support!

---
Have you liked us on Facebook?
Get the latest updates on concerts, plus much more…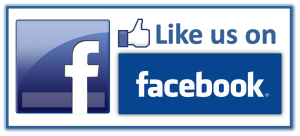 ---
with the support of the Nebraska Arts Council and the Nebraska Cultural Endowment